From the desk of: Cindy Battye
Subject: Incredible 'Effortless' Opportunity
First off – before we go any further I'd like to say a MASSIVE thank you for jumping on board with WPScope.
You've picked up one of the 'webs best kept secrets' when it comes to generating free traffic to your websites.
... but that's the problem, you have the traffic but, what do you PUT on your websites?
OR... you start running these scopes, but how do you MAKE MONEY with them, both today - and months from now?
You've made a huge leap by jumping in and you're well on you have proven to me that you're serious about your business...
... and that's why I'm here now.
I want to give you the opportunity to propel yourself to the big league, regardless of where you are now, WITHOUT having to know ANYTHING about product creation or setting up a website to drive the free traffic too.
Seriously.
If you're;
Struggling with information overload from all the products you buy.
Struggling to find TIME in your busy daily schedule (Especially if you currently have a 9-5 AND a family) to work on your business
Wanting an EASY solution so you don't have to spend a year implementing, 'hoping' that something will work.

Well...

You're in luck!

I know the struggle people face, even if they have amazing information and software in front of them – sometimes that's just not enough.

And that's why I'm here today.

So without any further ado,

Introducing...

Scope Cash

Scope Cash was created to take ALL the pain out of creating your own websites...

... and we do EVERYTHING for you.

If You Are Creating Your Own Scopes

You have a COMPLETE collection of the BEST type of giveaway content, building a reputation with your periscope subscribers as someone who delivers great content - AND you make money at the same time.

If You Are Using Periscope As A Unique Video Content Creation Tool

You have an INSTANT way to make money automatically, on each and every single automated video you pull in from Periscope, again... giving away great content - AND making you money at the same time.

Then This Is For You, Because:

You don't need to find a perfect niche to build your website in... we've done the extensive research for you.
You don't need to host anything... we have everything set up on our personal hosting accounts so you don't have to worry about 'downtime' and losing sales.
You don't have to write any content. All the information is included so you don't have to worry about researching a certain topic and writing information about it
NO sales copy. That's right – you don't have to spend thousands of dollars hiring a copywriter, or spending weeks of agony trying to write it yourself as everything is included!
No designing needed.

No kidding - this is as 'hands free' as anything you'll ever see online - And the result is you get to bypass the learning curve, eliminate the costs, save months, (perhaps years), of development time and just get started today! 

Once inside Scope Cash there are just two jobs you need to do before you're ready.

Job 1: Let us know your PayPal address. We need to know where you want your money to go... and we need to set up the buy buttons so the money gets sent to YOU.

Job 2: Let us know your click bank username. Again, we need to set up the affiliate programs for you so we need to know your username so you get credit for them.

That's it...really. Simply use the techniques taught inside WPScope to drive the free traffic to the site...

We will do the rest for you!

You'll get your own name and branding on the site, and everything we do will be behind a curtain so you can sit back, enjoy the profits and the fame that comes with offering the amazing products we have put together for you...

... which leads me onto the products.
With AffiliateProfitsClub you can train your members how to finally win the affiliate game and position yourself as the 'Go To Guy' helping thousands of people get their big break in this exciting business.
At MembershipMarketersClub you'll be sharing everything your members need to know about market research, set up and choosing the right software all the way through to pricing strategy, membership models and retaining members.
At PowerMarketersClub you'll be sharing many advanced marketing techniques, including how to create profitable sales funnels, successful business Models along with solid information about on testing & tracking and exit strategies - packed full of advance level tips & tricks.
Success Upgrade focuses on the key elements guaranteed to help your members improve themselves, their incomes and their lives - In turn that's going to help you quickly & easily grow your long-term profits - Members will love this site and the more positive and successful lifestyle it will deliver to them
If your goal is to help people succeed and to develop long term relationships with your customers then helping them find safe passage through these shark infested waters should be a number one priority. With Web Profits Club you can do just that and in the process capture an endless stream of buyers who'll likely become devoted fans for life!
With eMarketersClub you can teach members how to build, how to grow and then how to maximize their profits from their email lists... As a result you can expect to mop up big profits and build a legion of raving fans!
WealthUpgradeClub will be your mass appeal site and suitable for both online and offline business owners - Give them all the wealth building advice they need including: Legal (Asset Protection-Formations) / Taxation / Investments Through to Product Licensing, royalty payments and other long term income strategies for successful people.
Without traffic business owners are dead in the water but now you can help them. With Traffic Generation Club you can satisfy this huge demand and teach thousands of site owners how to get what they need the most... more quality traffic to their sites.
Your members will love the information in PowerCopyClub because everything they learn will boost their sales and income - Everything's covered from crafting short copy, long copy and how to do video sales letters the right way.
At ProductProfitsClub you'll be offering members a head start in digital product development and marketing - teach them how to develop best selling  info-products and software (includes product research, outsourcing, promotion, pricing strategy and generating publicity)
- Articles to help with your promotions
- Blog posts
- Banner ads
- Tweets
- Extensive research
- Thank you page bonus graphics
Put simply... EVERYTHING you need to drive thousands of targeted visitors to your site is included.
This is an AMAZING add on to WPScope. With both these products you'll have an unlimited source of quality, free traffic – and with Scope Cash you'll have 10 COMPLETELY Done-for-you websites, ready to go...
And it's yours today for a HUGE discount because you've proven you're willing to take your business seriously already.
So...
You're not going to pay the usual $997 set up fee and $297/month recurring fee.
In fact – you're not going to pay any recurring fee at all (Even though we are always working on improving your sites for you in the background)
Because – if you jump in and pick up a copy of scope cash today – you're going to pay a one of fee of JUST $497.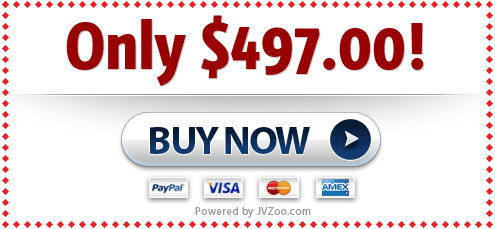 ... that's CRAZY!
So don't delay – jump in today!
10 DONE FOR YOU Periscope ready sites.
Direct PayPal payments that go straight into YOUR account.
Upsell offers continually tweaked behind the scenes to improve YOUR profits
Tempting promotions sent to members with YOUR affiliate links.
Your own banner ads and exit page links running inside each site to maximize your profit
And much more – all designed to increase money into YOUR account.
And it's 100% hands free... all you have to do is drive traffic to the site – and we'll do the rest (the hard bit)!
EVERYTHING you need to drive a huge amount of sales is included – so you're literally saving months of your time in set up and thousands of dollars in fees...
This price will not be around for long, so if you want an easier way to make money online – I strongly suggest you get one of the spots today!
To your success,
Cindy Battye
P.S. All you have to do after purchase is log in through your secure control panel, enter your PayPal and Clickbank info and click save. That's IT – you could be bringing in new members within an hour from now... so don't delay! – this IS the solution you've been looking for.
P.P.S. This is an AMAZING add on to the WPScope program – and put together these two products are immensely powerful – do NOT pass this offer up!