Congratulations on Purchasing the WPScope plugin! You have taken a huge step in taking advantage of this booming live streaming video trend! You can access your downloads in just a moment... but as an Early Bird Customer You are eligible for this EXCLUSIVE offer which will guarantee a flood of highly targeted traffic to ANY video you choose.

In fact...
Our Most Successful Members Will Try This...
You Need To Act Now - before it's too LATE! If you leave this page and attempt to come back later, this One-Time-Offer will be gone forever!
First of all welcome and thank you for ordering the WP Scope plugin, we're very excited to have you on board... and we hope know you'll love this plugin.

Before you start using WPScope to start generating a ton of content and traffic to your website, I wanted to show you how you can ensure that each of your Periscopes is not only successful, but choc full of people eager to watch and engage with you.
And not just any people... These people are fresh, ready to sign up and buy from you - which is why we've created this special offer for you...
As I said above you will never see this offer again, so please read this entire page carefully and choose wisely before you leave.
Ok enough talk, lets get down to business - and let me share how...
---
Periscope is new and exciting and sure, you can broadcast and have some people show up and watch, interact and in time, grow your audience.
But what if you could Instantly Tap Into Highly Successful Periscoper's Audiences and Legally Claim Them As Your Own! , saving you months of establishing credibility and authority building.
And if you could do this time and time again, targeting ANY successful scoper, in ANY niche building your audience traffic, leads, and sales at a push of a button.
It's true, with WPScope you now have your hands on one of the most cutting WordPress video tools ever created.

But the TRUE power of Periscope is in the Massive Audience Potential Of Twitter and now, with InstaScope, you can access the entire Twitter network and get your scope in front of the millions who are using Periscope.

Introducing InstaScope...
First of all let's go over the InstaScope plugin.

With this super simple to install (1 click install) WordPress plugin, this software will work on any computer, all you need in order to use it, is a self hosted WordPress blog.

And because it's designed to work with your WPScope plugin it works seamlessly to unlock your Periscopes traffic pulling potential.

After you have installed and activated the plug in (only takes a few seconds) you will reach a page, where you set up the main settings for your autoblogging campaigns (you only have to to this once ) and there are walk through tutorials and pdf's to guide you through each step of the way!

Once your settings are in place, you simply name your 'Overload' (you can create as many different ones you choose)


Choose your Twitter settings

As you may know, Periscope is owned by Twitter - so you can use your Twitter settings to get started

And because we want to make this as easy for you to get started fast... we have a button you can just click and import your settings from WPScope.
Choose your Twitter Card settings


Enabling Twitter cards ads instant POP to ANY Twitter ads you create, grabbing the attention of Periscope and Twitter users by instantly adding images to your posts.

It's a VERY powerful difference, as you can see - and InstaScope adds this to your posts just by checking the 'Yes' box.


You simply check 'YES'
and instantly increase your visibility.
Next, you can enable this hands-free traffic gen tool

This section allows you to make sure you have a continuous flow of traffic to all of your blog posts, long after they have been posted.

By having InstaScope place tweets completely automatically to your existing web posts!


Smart marketers know that unfortunately All Traffic Isn't Created Equal


The more TARGETED your viewers are, the more likely they are to follow, sign up and buy time after time.


Which is why InstaScope allows you to easily search, extract & download Twitter/Periscope audiences and then...


Upload For Hyper-targeted, VERY low cost Periscope followers.
You can drill down the audience you want to target including:
- By Keyword
- By User/Tweet
- Choosing Languages
- Posted In Time Frame
- By Location
- And Even By Mood Of Tweet
Once you've chosen your 'target' click
search
and watch the plugin search for you.
You Choose If You Want To Download... Tweets, People They Are Following, Or Their Followers

Use our BONUS list of active Periscopers, or search around to find your own - specific to your niche

Then simply take them to the Twitter console, upload them and you have truly targeted group of people to advertise to.


Want To See It In Action? Watch This Video!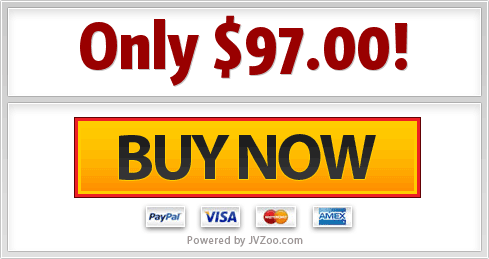 Now that you have have your audience downloaded, how do you turn that into followers?


It's ok, we aren't going to just let you work it out on your own... lol


Which is why we've created the InstaScope Traffic Hacks Video Training series.


This is a Completely Unique Twitter/Periscope Media Buys Training Program covering everything you need to know, including...


Module #1: Using Periscope
Video 1:
Downloading & Setting Up Your Account
Video 2:
How To Navigate Around The App
Video 3:
5 Ways To Grow Your Business With Periscope
Module #2: Twitter/Periscope Basics
Video 4:
Creating Your Professional Twitter Page
Video 5:
Building Your Followers & Periscope Network
Video 6:
Creating Quality Content
Module #3: Setting Up Your Twitter Ads Account
Video 7:
Understanding Twitter Ads
Video 8:
Creating A 'Good' Tweet
Video 9:
Conversion Tracking Secrets
Module #4: Creating Promoted Tweets That Convert
Video 10:
Selecting The Right Type Of Campaign
Video 11:
How To Target Your Audience
Video 12:
Advertising The Correct Tweet
Video 13:
Selecting & Managing Your Budget
Video 14:
Tracking Campaign Performance
This is YOUR shortcut to masses of traffic, for just a few cents a pop
With this carefully tailored
14 part step by step
advertising shortcut, you will put your Periscope efforts into hyperdrive!
We're going to reveal exactly how you can get your hands on this plugin for much less than you think.

But first I wanted to say that... Periscope is happening now . And the faster you can make your mark in this space, the higher your expert status will be in the community.

And while things like Facebook advertising, or other media buys courses can give you some training...

There is literally NOTHING out there that teaches you how to build your Periscope audience like this.

And, getting access to this plugin? Handing you a complete list of EVERY Periscope user in your competitors circle? PRICELESS!

But the really good news is that, while top line media buys training will cost you hundreds of dollars (and isn't even THIS targeted for what you need to do), we're not going to charge you even close to that, because...
Obviously we could charge big bucks for a plugin like this.

And I want to be completely honest with you.

I plan to release both InstaScope plugin and Traffic Hacks training course as standalone products later on...

And since we will be releasing new modules and functions for this in the future, it's likely that we're going to make it a membership site with a recurring monthly fee.

But right now, and from this special page only... You can completely bypass any future cost and get your hands on both, the InstaScope plugin and Traffic Hacks course for a single low one time investment.

And when you order today you'll be "grandfathered" in and receive free updates for life!


This is a complete and ready to go "Traffic & Lead Generation Package" .

Set up your WPScope campaigns, plug in the InstaScope traffic and you are set!

Stop! And ask yourself this: Doesn't it make sense to take advantage of this great offer right now? Your financial situation could take a radical turn in no time once you lay your hands on this plugin and course!

Imagine yourself checking your email, and seeing "Congratulations, you've got another sale!" , again and again after you've had a nice day at the beach.

This "Automated Traffic & Lead Gen" concept is hands down the most fool proof way to generate content and profits fast! And, you can keep making this money year-in and year-out for life!
The decision is yours.
ACT NOW because...
...As I said this early bird special is very time limited.

The price will go up!

So take action today and...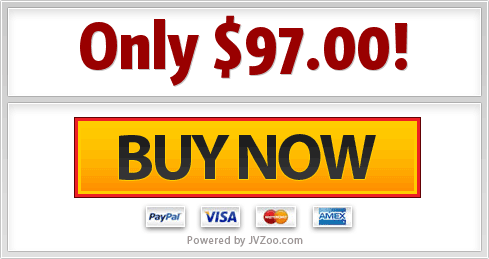 You Must Act Now - before it's too LATE! If you leave this page and attempt
to come back later, this $97 One-Time-Offer will be gone forever!
All the best!

Cindy Battye
"Wildfire Concepts"
P.S. You Must Act Now - before it's too LATE! If you leave this page and attempt to come back later , this $97 One-Time-Offer will be gone forever!

Your IP is registered and it is not possible to get access to this offer again. we can only guarantee that it is still available right this very second. Don't delay!

P.P.S. With InstaScope, you'll be able to get thousands of Periscope followers, hundreds of times faster and for an insanely low cost. If that makes sense you should upgrade now while this incredible offer is still available

P.P.P.S. Remember, you have absolutely nothing at risk with our special "no questions" asked 30 day money back guarantee. If you are not satisfied for any reason what so ever, you'll get back every penny of your purchase. It's an amazing deal and it's 100% risk free no reason to wait upgrade now